Gears 5 Main Title Sequence
This cinematic piece is about a nightmare from Kait, the game's main protagonist. Following a mutating virus inside her body and see how it affects her reality when the game suddenly starts as she wakes up from her struggle.
Creative director Noah Harris wanted to create a world combined with visual beauty and a sumptuous horror inspired by 19th Century English painter John Martin's Pompeii painting. It starts on a micro perspective and gradually reveals part of the human body in a massive depiction, along with virus infection.
There is beauty in the deadly virus as it grows amber crystals from lava-looking cells. Toward the end of dream, boiling and steaming fluid just like John Martin's painting flows through her body. It has a similar vibe to the famous blood sea scene in Stanley Kubrick's The Shining.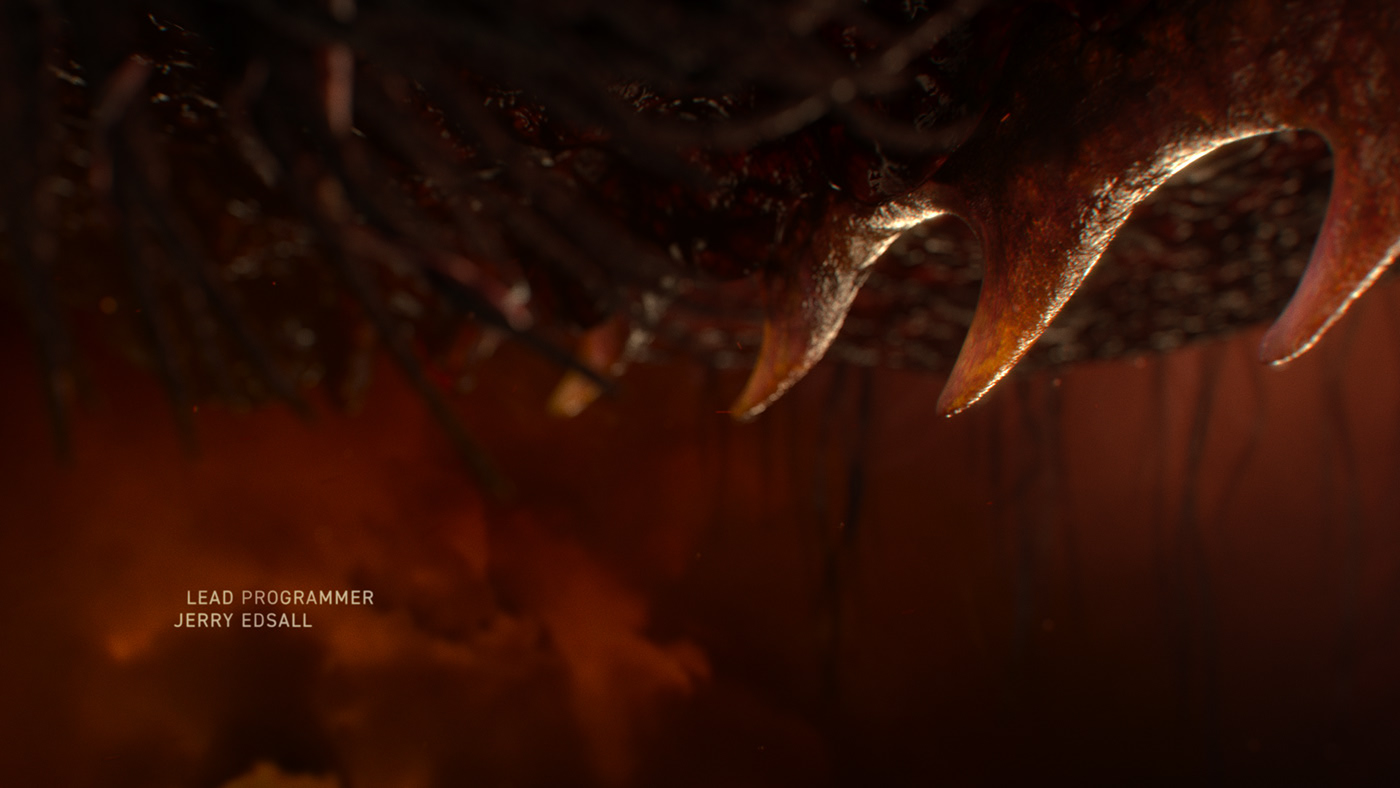 Software: Maya, Vray, Substance Painter.
Role: Look dev, lighting for the lave, cell and

virus.
Produced at Elastic.